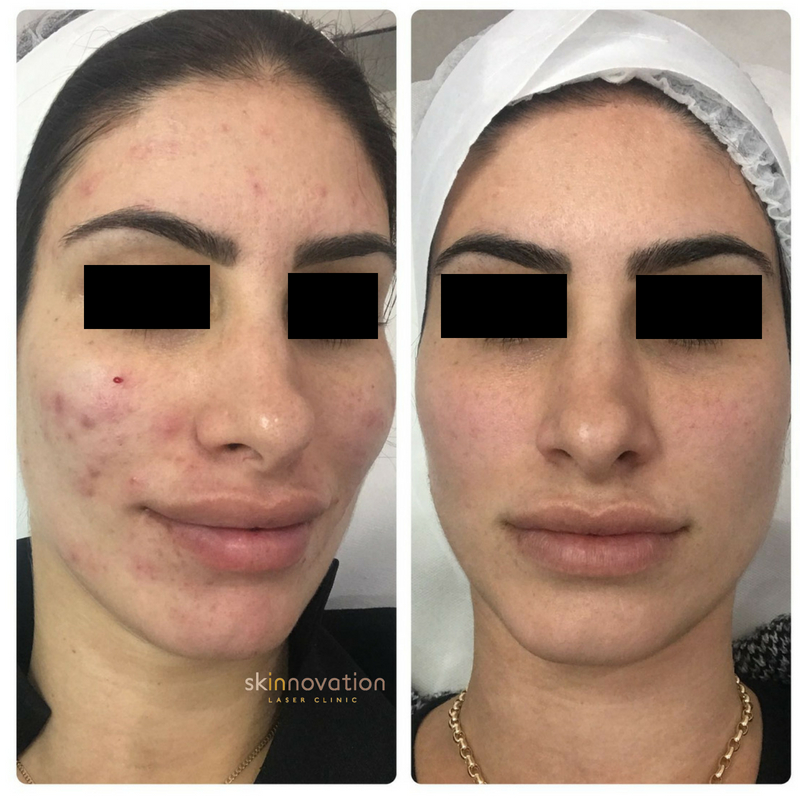 Dear readers,
My name is Daniela and I am the Director of Skinnovation Laser Clinic. Today I come to share my personal story!
I've been battling acne since my teens. Back then I tried lots of things, such as medications, skin produtcs, change in diet etc. Mind you,  I wasn't really educated in skin as I hadn't even started my beauty therapy studies yet, so I was doing whatever I was being told to do by professionals. Nothing really worked and I ended up giving up for a long time and just lived with it, whilst covering it up with make up on a daily basis.
It's been about 2 years since I decided to give it another try, since now I am educated in skin and have access to the best products and latest treatments (thankfully). And here are my wonderful results! They were achieved by a combination of different treatments and consistent use of Cosmedical Skincare.
Listed below are the different treatments performed to achieve these results:
Laser Skin Rejuvenation with Medlite C6. Click here to read more.
Carbon Laser Peel with Medlite C6. Click here to read more.
O Pro Dermal Oxygenating Enzyme Peel. Click here to read more.
For my skin care routine during this process and to this date, below are the products used:
Now that I've managed to get my skin back on track, I will still continue my skin care regime with the products listed above, and also alternate the treatments listed above as  maintenance, every couple of months. Next, I will be starting a course of Skin needling treatments (read more), to improve the mild acne scarring left behind.
Do you know of anyone who suffers from the same problem? Please share this post! 😀
xoxo
Daniela
Book your FREE skin consultation with us today. Call (02) 8347 0224 or book online now!
We are conveniently located in the Eastern Suburbs of Sydney, Maroubra Junction, inside the Pacific Square Shopping Centre.
Tune in to our Facebook page for the latest deals and promotions or follow us on and Instagram!