Body Sculpting
Body sculpting is one of the most effective procedures you can opt for when you wish to re-contour your figure and get rid of unwanted fat. The technique is non-invasive and non-surgical, meaning that the recovery time is minimal and the patient can get back to their regular routine immediately after the procedure. It is a popular treatment among men and women who have taken up regular exercising and have started eating healthier but still find it difficult to get rid of the excess fat on certain parts of their body.
At Skinnovation Laser Clinic, we employ some of the greatest experts in cosmetic and plastic surgery who use only state-of-the-art equipment to ensure the most optimal and lasting results. Over the years, we've helped numerous patients who came our way to tone down and achieve the perfect body they always dreamed of.
Body Sculpting vs. Liposuction
Body sculpting is commonly confused with liposuction as they are performed to produce similar results. However, unlike body sculpting, liposuction is an invasive surgical procedure that involves anesthesia, cutting, stitches, and a much longer recovery period. As such, it can produce a much more drastic outcome in comparison to body sculpting.
About the Procedure
Body sculpting is performed through cryolipolysis (fat freezing) or RF Focused Hyperthermia (fat heating). It can reduce fat and take a few centimeters off your figure from the abdomen, arms, buttocks, thighs, and/or the chin, all based on your needs. The treatment is almost completely pain-free.
Who is the Right Candidate for Body Sculpting
Body sculpting is popular among those who are only a few inches away from their target weight and size. The treatment is appropriate for people of all skin types and colours.
If you are still unsure whether this is the right way to go, don't hesitate to contact us. We are happy to arrange a free initial consultation to hear about your needs, check out your body, and advise you on the best approach.
How to Prep for the Procedure
In order for body sculpting to yield any long-term results, it is imperative for a patient to switch to a healthier lifestyle (if they haven't already). This includes eating healthier and taking up regular exercise, at least for one hour, 2 or 3 times a week.
Getting your body used to this lifestyle takes time, and once you do it – it will be easier to stick to it after the procedure. Body sculpting can, on its own, produce evident results, but unless you take good care of your body, the fat is likely going to accumulate again quite quickly. This treatment should be an additional opportunity to get rid of the fat that you couldn't get rid of with regular exercise and a healthy diet.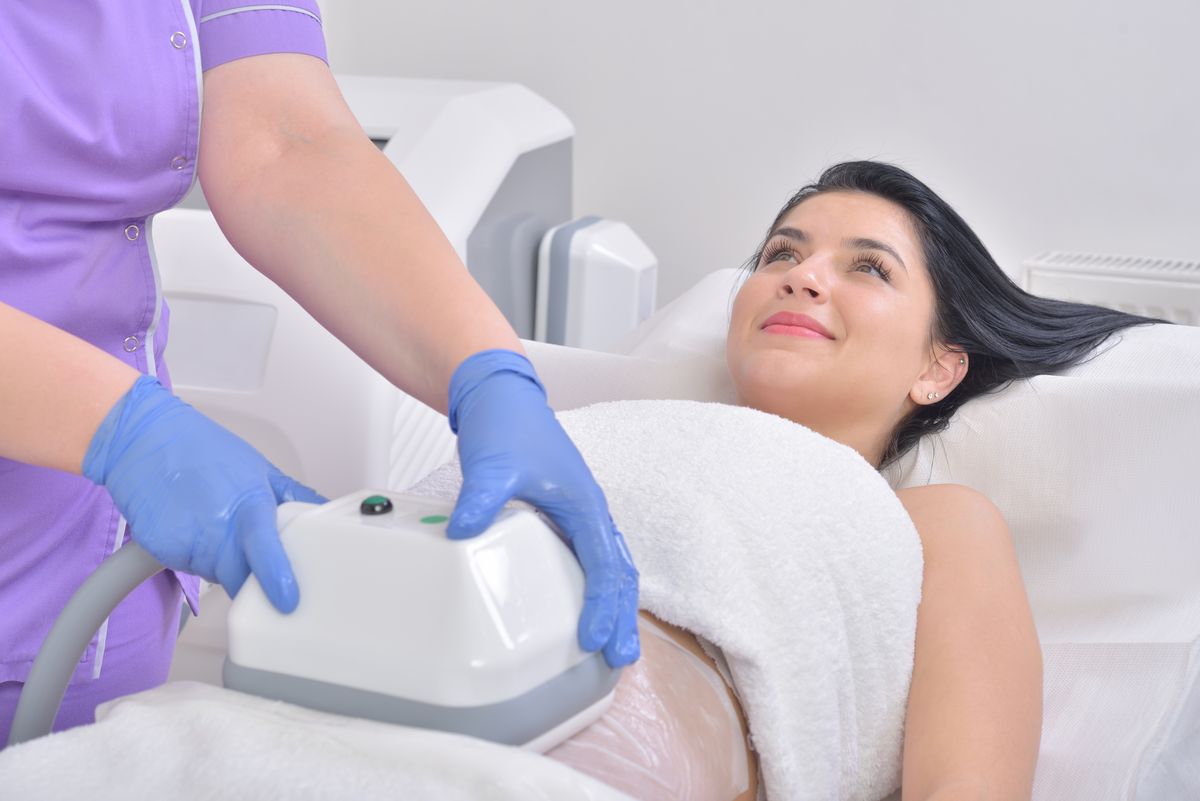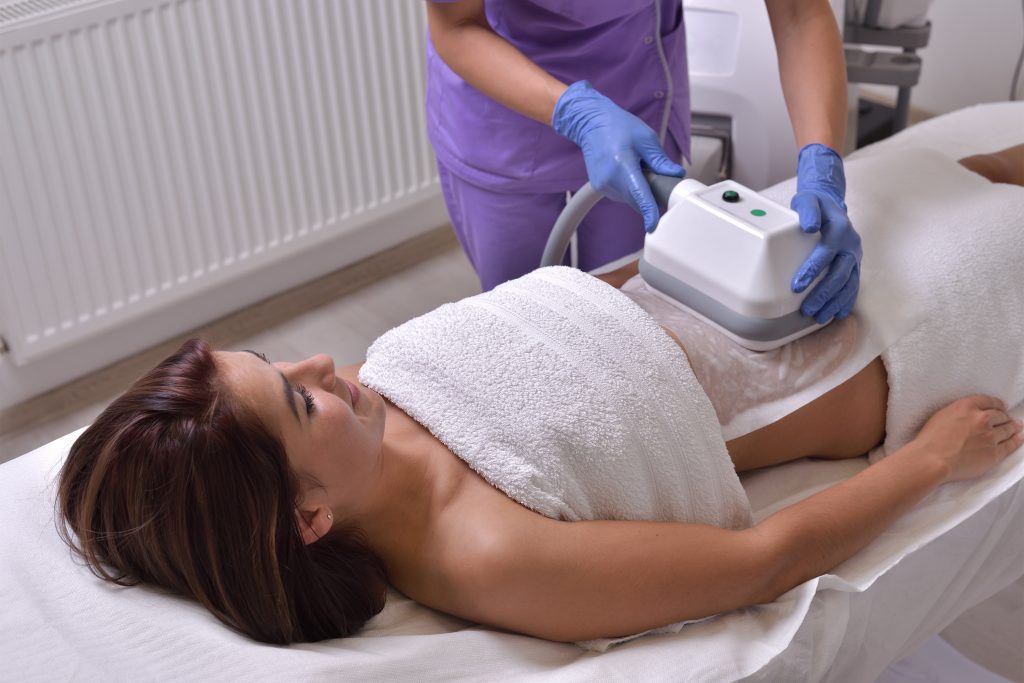 Recovery Period and Results
After body sculpting, patients are able to resume their regular activities. However, they are strongly recommended to stay hydrated by drinking between 8 and 10 glasses of water daily, to implement a healthy diet plan and stick to it, as well as to take up light exercise (eg. a 30-minute walk is recommended on a daily basis).
You can expect to have your body size reduced by a few centimeters. How long the results will last depends on the individual in question. As already stated, to prevent the fat from accumulating again, it is important for a patient to maintain a healthy lifestyle which includes a nutritious diet and regular exercise.
Feel free to call us or send us an email to get in touch with one of our experts – they will fill you in on all the details.