What Is Dermapen?
Dermapen, also known as microneedling or skin needling, is a minimally invasive cosmetic treatment that uses microscopic needles to treat a number of skin conditions from acne and scarring to ageing, pigmentation, and stretch marks. This treatment is performed by creating tiny punctures in the skin in order to encourage regenerating response and organic renewal. At Skinnovation Laser Clinic in Sydney, we use the Dermapen 4™. 

About The Procedure
The Dermapen 4™ can be used for skin needling, and it is designed to boost the production of collagen and elastin, as well as to resurface your skin. Dermapen 4™ will glide over your skin and create fine fractional channels. These channels are responsible for carrying topical nutrients deeper into the skin, assisting your body's natural process of renewal. 
The Dermapen 4™  can be used anywhere on the body – from hard-to-reach areas such as around the lips, eyes, nose, and eyelids to larger ones such as neck or décolletage. The Dermapen 4™is one of the more comfortable and effective microneedling processes, and we highly recommend it. To learn more about the process contact us today!

Who Is the Right Candidate for Dermapen?
The Dermapen is effective, no matter your age, skin tone, and skin type. As it is minimally invasive, it doesn't typically cause significant wounding of the skin, meaning that the Dermapen 4™ is able to be used by the majority of the community. This is also true for areas of the body where the skin is typically thin – these can also undergo this type of treatment since the depth of penetration is consistent. 
If you have a history of keloid or hypertrophic scarring, you should opt for another treatment that delivers similar results. The same is true if you've had some skin rashes recently, or if you have raised moles, warts, or lesions on the targeted area. These can cause serious problems during the treatment, as well as any active bacterial or fungal infections. You can always contact our team who can advise you on the best approach tailored to your personal needs, so call us and schedule your free consultation at our clinic!

How to Prep for Dermapen?
Before you undergo the treatment, make sure to take proper care of your skin and to be extra careful with it. This means that too harsh scrubs and other aggressive skincare products should be avoided. Instead, switch to gentle moisturisers and similar products to have your skin in its calmest state before the treatment. Creams and gels based on aloe vera are  a good choice prior to Dermapen treatments.
You should stop taking anti-inflammatory medications such as Advil or Ibuprofen at least 3 days before the treatment. These interfere with the natural inflammatory process which is essential for your skin's rejuvenation. Refrain from waxing and depilatory creams 5 to 7 days prior to your appointment. Unprotected sun exposure and sunburn are also a risk to the procedure, so minimise sun exposure and use sun protection prior to the treatment. Bruising is common with Dermapen treatments, so avoid blood thinning agents such as aspirin, vitamin E, fish oil, and omega-3 at least a week before the treatment.

Recovery Period and Results
The Dermapen 4™ treatments can treat acne, scarring, pigmentation, and stretch marks, as well as reduce the appearance of the prominent signs of ageing. In the first 2-3 days, the treated skin typicaly feels tight and sensitive to touch, which is completely normal after this treatment. You should treat your skin with a gentle cleanser and cool water only, but no earlier than 4 hours after the treatment. 
Bruising and swelling are also common after the treatment, and are likely to last between 2 and 7 days, depending on how aggressive the treatment you received was. Results may be seen after one treatment. Depending on the personalised course prescribed by your skin technician at Skinnovation Laser Clinic, an average of 3-8 treatments may be recommended with 6-8 week intervals between each visit. 

Book Your Dermapen Treatment at Skinnovation Laser Clinic
Our clinic is located in the Eastern Suburbs, in Pacific Square Shopping Centre. Don't hesitate in contacting us regarding any questions, queries or concerns you may have about our services. Alternatively, call or email us today to arrange a free consultation and discuss your goals with our beauty specialists.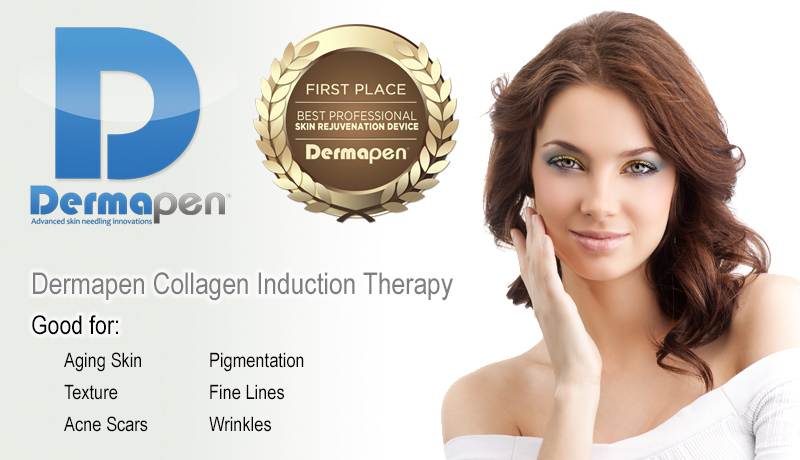 Y