FAST- TRACK YOUR RESULTS TO A TONED AND DEFINED BODY WITH OUR REVOLUTIONARY, NON- INVASIVE BODY SCULPTING TREATMENT.
Meet our NEW HI-EMT (High Energy Focused Electromagnetic Wave) treatment, a non-invasive body contouring treatment, with a revolutionary technology that builds muscle and burns fat, delivering the equivalent of 20,000 sit-ups or squats in a 30 minute session. Whether you're beginning your fitness journey, you're in peak condition or even if you are working hard to re-train and recover muscle performance, HI-EMT is here to help you achieve your fitness goals!
Whether you're beginning your fitness journey, you're in peak condition or even if you are working hard to re-train and recover muscle performance, HI-EMT is here to help you achieve your fitness goals!
The technology utilises electromagnetic field energy to perform approximately 20,000 muscle contractions per session. The result is strengthened and defined muscles, disrupted fat cells and long-lasting results, which will give you the sculpted, shredded and defined look you have always wanted. This is the perfect treatment for people looking to build and define their muscles or for those who are working on improving muscle performance or recovery.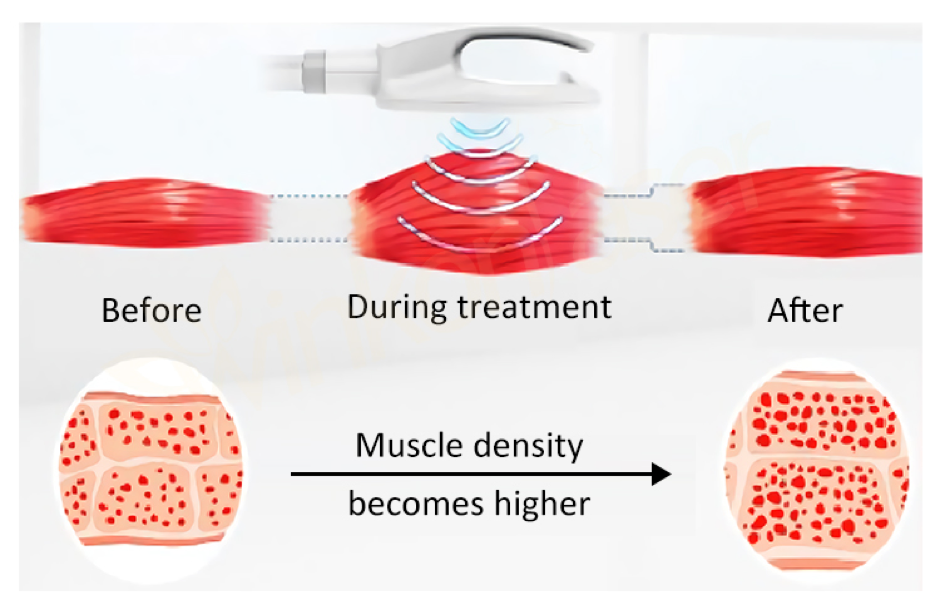 KEY BENEFITS 
· Effective for men and women  
· Proven to build muscle (16%) and burn fat (19%) after a course of 4 sessions 
· A non-invasive treatment with no downtime 
· The equivalent of 20,000 crunches or squats 
· Improves posture 
· Improves gym and sports performance 
· Reduces Back Pain 
· Reduced Diastasis Recti on postpartum females 
· Increases fat metabolism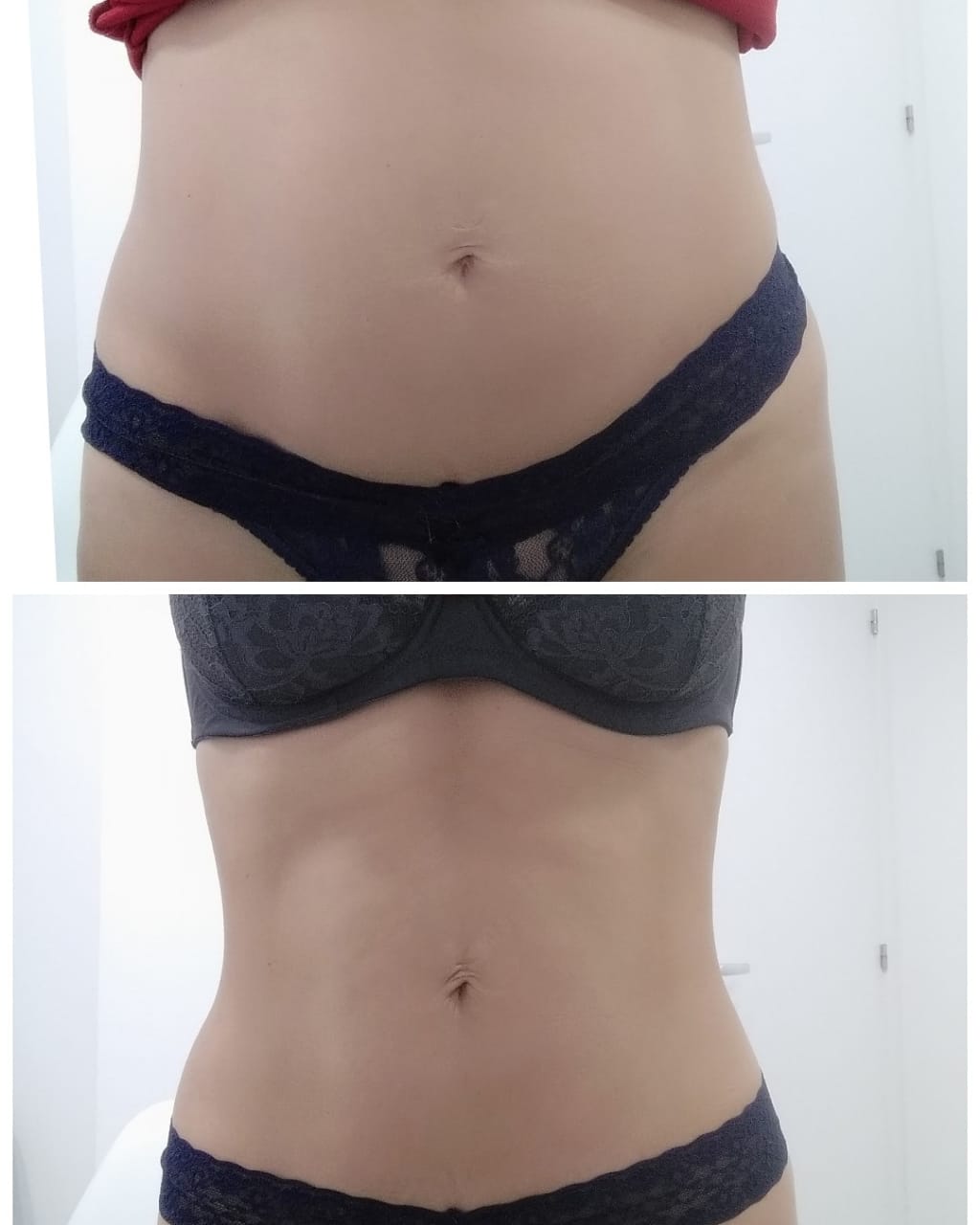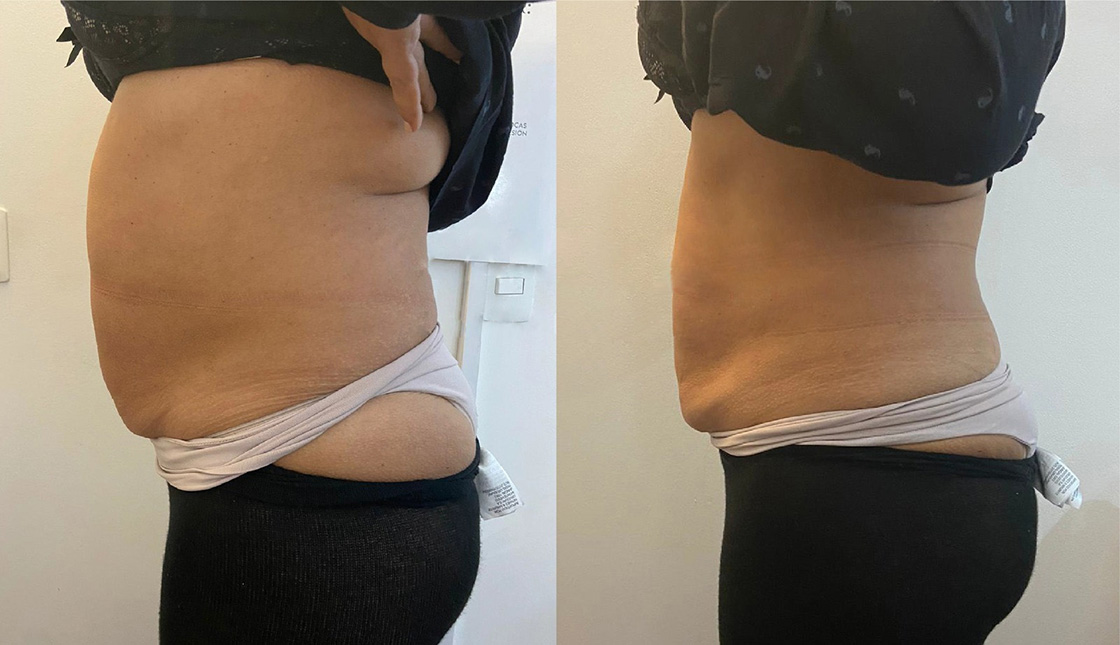 FREQUENTLY ASKED QUESTIONS
HOW DOES THE TECHNOLOGY WORK? ?

HI-EMT technology creates muscle contractions that are far greater than typical voluntary contractions experienced during exercise such as an abdominal crunch or sit-up. During each 30 minute HI-EMT session, you will receive up to 20,000 supra-maximal muscle contractions. A maximal contraction is the strongest voluntary contraction you can do. A supra-maximal contraction is far more intense than you could do voluntarily. What does this mean? Take treating your abdominal area with HI-EMT as an example, the equivalent of doing 20,000 crunches in 30 minutes. BUT, the difference between a regular ab crunch and a supra-maximal contraction is a HI-EMT supra-maximal contraction far more intense. These supra-maximal contractions create an extreme environment beneath the skin that can effectively reduce fat cells while building muscle mass.
WHICH AREAS CAN BE TREATED? ?

The following areas can be treated: Arms, Abdomen, Thighs, Glutes, Hamstrings and Calves. Up to 2 areas can be performed on a single day, however there is a 2-day waiting recovery period needed before the same area can be treated again.
WHEN WILL I SEE RESULTS? ?

Results depend on a few factors such as your lifestyle & body composition (BMI), your objectives (muscle gain, strengthening, toning), and the number and frequency of your treatment sessions. We usually recommend between 6-8 treatments, 2x a week. Full results will be visible 3-4 weeks after you have completed your full treatment course. Just as with any sort of training and exercise, maintenance is key to ensuring your results will last. Monthly top up sessions are recommended to maintain your results.
WHAT DOES IT FEEL LIKE? DOES IT HURT? IS THERE ANY DOWNTIME??

You will feel a series of short intense muscle contractions, followed by a rapid "tapping" sensation. Your muscles will contract and release repeatedly throughout the treatment on a "on/off" pattern. There are 10 levels of intensity that are fully customisable and can be adjusted to up or down to suit your level of discomfort. There is no downtime associated with this treatment. Straight after the treatment your muscles may feel slightly fatigued, similar to what you would experience after a vigorous workout. You may also experience DOMS (delayed onset of muscle soreness) the next day post treatment, but it won't be at a level that will stop you from doing your usual activities.
WHO IS SUITABLE FOR THIS TREATMENT? ARE THERE ANY CONTRA INDICATIONS??

Anyone can benefit from the HI-EMT treatment. However, clients who have a healthy BMI will generally see more visible results. HI-EMT treatments are suitable for men and women, provided you aren't pregnant, don't have a pacemaker or metal implants.